-

19%
Roll over image to zoom in
Click to open expanded view
Woven Breads Serving Baskets Oval Imitation Rattan Fruit Basket Stackable Tabletop 3Pcs Set
₨ 3,599 (-19%)
Material: Polypropylene
Woven
Bread Basket
Food Storage Basket
Fruits & Vegetable Basket
Size of Oval Small : H x L x W : 2.8Inch / 7Cm / 8.5 inches / 21cm x 6.5 inches / 15cm / 6inches
Medium: H x L x W: 3Inch X 7.5Cm / 10 inches / 25cm X 6.5 inches / 16.5cm / 6.5 inches
Large : H x L x W : 3Inch X 7.5Cm / 11 inches / 28cm x 6.5 inches / 18cm / 7inches
Compare
Report Abuse
Woven Breads Serving Baskets Oval Imitation Rattan Fruit Basket Stackable Tabletop 3Pcs Set
Rattan Bread Basket
Material: Polypropylene
Color: Brown And Cream
Size of Oval Small : H x L x W : 2.8Inch / 7Cm / 8.5 inches / 21cm x 6.5 inches / 15cm / 6inches
Medium: H x L x W: 3Inch X 7.5Cm / 10 inches / 25cm X 6.5 inches / 16.5cm / 6.5 inches
Large : H x L x W : 3Inch X 7.5Cm / 11 inches / 28cm x 6.5 inches / 18cm / 7inches
Dishwasher Safe
Description:
The oval bread serving basket is constructed of durable material, giving no hard, jagged edges, and reinforced at the rim and base with internal wire ribs.
Exquisite workmanship makes the woven belt smooth to protect your hand from hurting. It is healthy to store food in a breadbasket made of safe material.
The refreshing design and subtle texture of the basket add a beautiful rustic charm to holding, showcasing, and serving foods, an eye-catching great decor for your dining or coffee tables.
Our serving basket is great to display and store bread, candies, crackers, fruit, vegetables, snacks on your kitchen countertop, or side table, also used as a dish for keys, wallets, phones and etc.
Package included: Woven Breads Serving Baskets Oval Imitation Rattan Fruit Basket Stackable Tabletop 3Pcs Set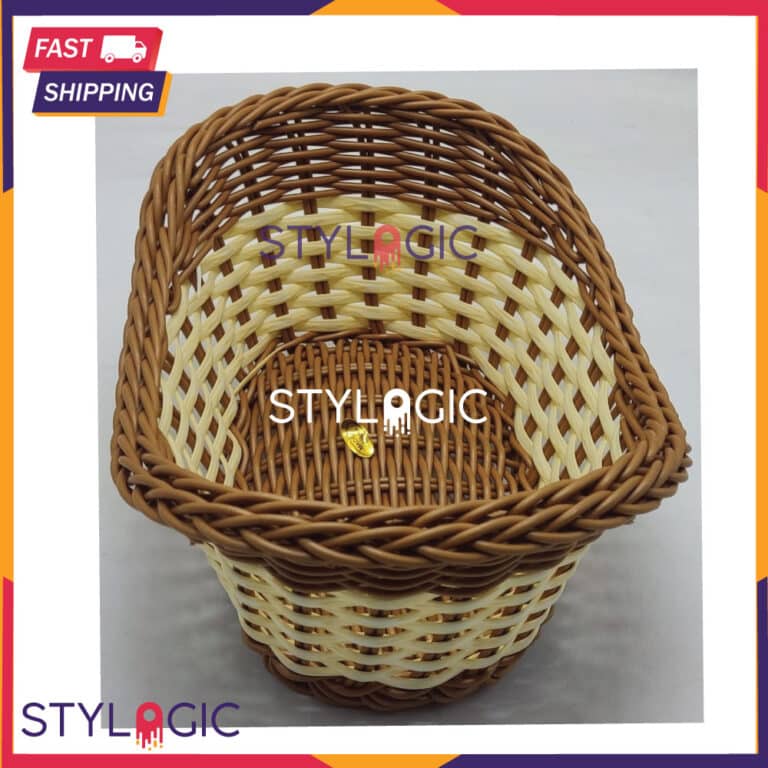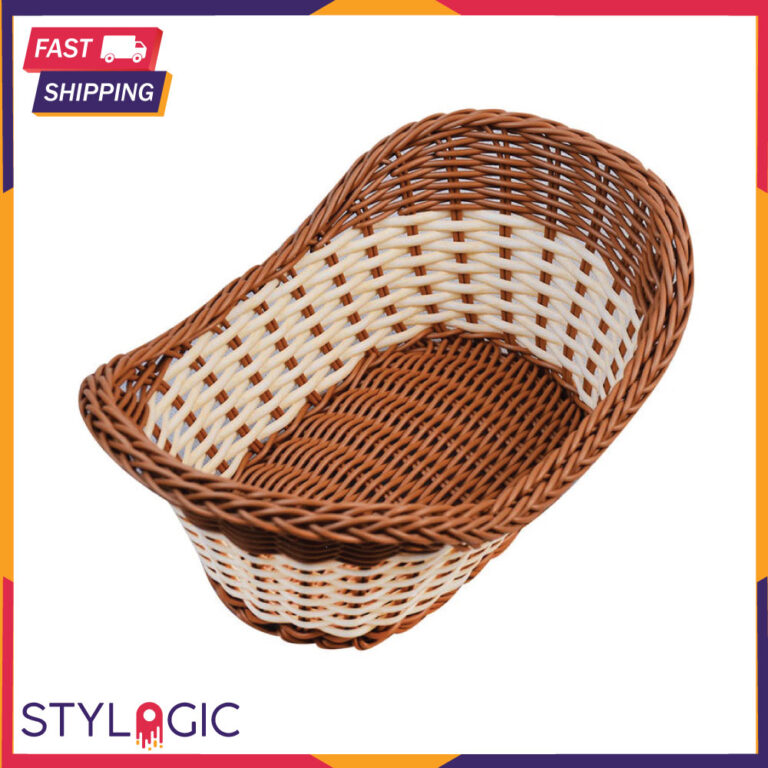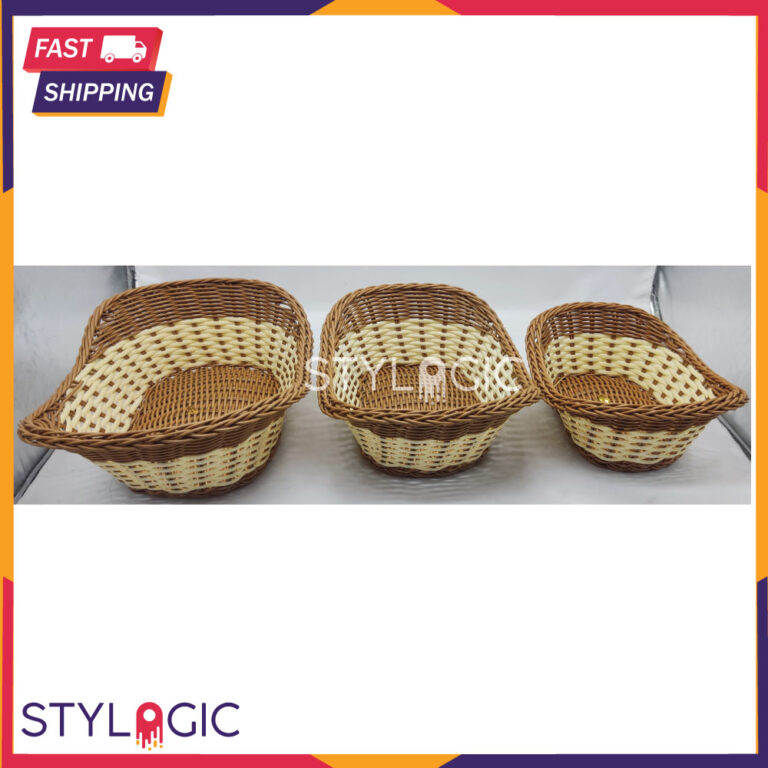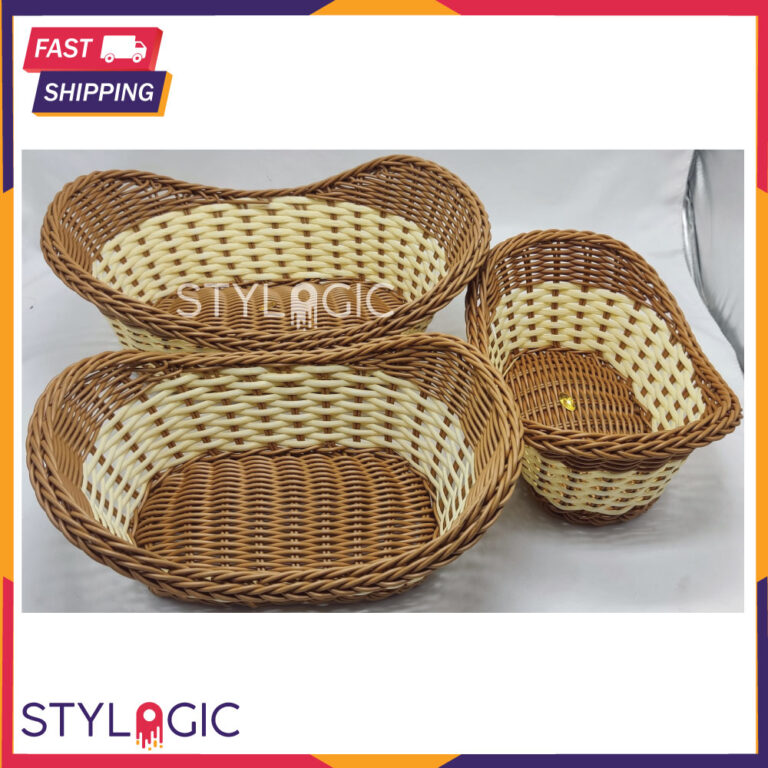 Vendor Information
Store Name:

Stylogic

Vendor:

Stylogic
Address:

Punjab

No ratings found yet!